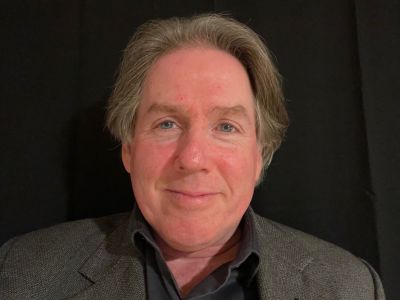 Born in the Bronx, raised in the New York City suburbs of Rockland County and living in New York State's Hudson Valley since 1990, John W. Barry is an award-winning journalist with a passion for writing and a love of music.

This combination has brought John to some pretty incredible places and put him in the company of some incredible people. From Radio City Music Hall in Manhattan to Red Rocks Amphitheater in Colorado and many places in between, John's relentless pursuit of the stories, the people and the circumstances that define the world around us has enabled him to assemble the puzzle pieces of a compelling tale or two over the course of his lifetime.

John is a very proud graduate of Clarkstown South High School and the State University of New York at New Paltz. The latter is what brought John to Ulster County, New York and set him on his path to Woodstock, Levon Helm Studios and the Midnight Ramble. As a journalist for the USA Today Network's Poughkeepsie Journal in Dutchess County, New York, John found himself in the center of Levon's Midnight Ramble house concerts, getting to know Levon, his band, his crew, his management team, Team Levon and, of course, his fans.

One thing led to another and some years later, John's passion for writing and his love of music has crystallized in the book, Levon Helm: Rock, Roll & Ramble—The Inside Story of the Man, the Music and the Midnight Ramble.

In the wake of the publication of this book, John is already working on his next project and continuing to do what he enjoys most, hiking and camping in the Hudson Valley's stunning terrain, cooling off in its swimming holes and breathing in deeply its crisp night air.